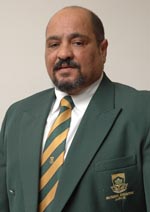 Dear Kyoshi Sonny
Karate South Africa is privileged to be able to pay tribute to an exceptional "son of karate" who has contributed so much to the development and advancement of karate in South Africa and all over the world. Kyoshi Sonny Pillay, the leader of one of the most prominent style groups in our country. Shotokan Karate-do International South Africa, has been central to the development of karate athletes, specifically amongst the less privileged communities in our country. The title "Kyoshi" interpreted as "Master Teacher" or "Teacher of Teachers" is bestowed on the very best of the best in karate. The results of his efforts and dedication is very evident in the superb athletic ability and excellent performance of his members in local, national and international karate championships. His outstanding leadership qualities and positive personal disposition has developed his organisation to become one of the biggest karate organisations in the country, and displays the highest standard of karate practice.
Kyoshi Sonny has a 8th Dan Black Belt, is one of the highest ranked karate practitioners in South Africa and has been training since 1968. He occupies a number of international positions and is universally recognised as an expert in the Shotokan style group. He has received numerous awards and commendations for his unselfish contribution to the martial arts. He is also involved in numerous community projects which focuses on poverty alleviation and youth development. He is always known for being outspoken, specifically regarding injustices in society and has a passion of insuring that his members have access to opportunities and fairness. His exceptional technical ability is much sought after in the world and South Africa is indeed very privileged to have a "master" of this calibre, who will one day leave a legacy of the highest standard of karate as a tremendous benefit for our future heritage.
On this very auspicious occasion of him celebrating his 60th birthday, we also acknowledge his more than 40 years of involvement in karate and thank him sincerely for the contribution he has made to the advancement to society in South Africa, specifically in karate circles. We congratulate him on his birthday and wish him all best for the future and pray that all his intentions will be realised. We know that we can depend on his continued support in the future and that his contribution remains symbolic of a "Hero of the Nation".
Best regards and well wishes.
LEON BEECH
President:
Karate South Africa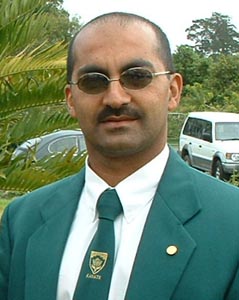 Dear Kyoshi Pillay
Please accept my sincere congratulations on your 60th birthday and the 43rd anniversary of your involvement in karate. I believe this to be a milestone for any Martial Artist, let alone to have achieved this in one style and under one organisation.
I remember when I first met you some 30 years back. At that time, you took teams overseas on a regular basis and you were already outstanding as an Instructor, Competitor, Leader and best of all as a Friend. You have developed Karate, an important part of Japanese traditional culture in far away South Africa with pleasant vestiges of traditionalism. In spite of severe circumstances in social and international conditions, you continually dedicated yourself to the Karate WAY.
I have always been thankful for your assistance and guidance though out most of my Karate life and I hope that our friendship will always be there.
It is therefore with sincere gratification that this occasion grants me to honour Kyoshi Pillay, being a prime figure in the history of Karate in South Africa and many corners of the Globe. Your involvement with the World SKIF Organisation has been of utmost importance for the many competitors to be able to enjoy and display their art and skills in tournaments. Few people in the World can stand next to your achievements in Karate and in life. Your commitment is an inspiration. You really are a living legend.
Kyoshi, may we continue having the benefit of you as a karateka and as a leader, and may we carry on getting pleasure from your warmth as a human being.
Kyoshi - Makoto-ni Otanjoubi Omedetou Gozaimasu
HOOSAIN NARKER
Kaicho
Ashihara Karate International
"This man is full of passion, for a sport which provides discipline, opportunity for physical exercise, and self belief. His commitment to changing the lives of people, has brought him to the disability sector where he has changed the lives of people with disabilities. He is given them confidence, he has given them self belief, he has given them self worth. He has looked way past their disabilities and those offered them opportunities. We salute you Kyoshi" May the Lord bless you with good health on the occasion of your 60th birthday and beyond.
Ari Seirlis
National Director
QuadPara Association of South Africa (QASA)
Unfortunately we will miss this auspicious opportunity but our heart will always be with you and your r team. Let me on behalf of all my students, my wife and children wish you a very happy birth day, long live and success in karate.
Renshi Harold Patient
Snr leader from from Mauritius National Federation (AMKF)
Hello, Sonny!
I would like to leave a traditional Polish goodwill message, for your 60th birthday celebrations : "Sto lat, sto lat, niech zyje zyje nam!" This means, may he live for a hundred years!
Oss!
Sensei BOZENNA TEDDER
Snr Instructor SKKIF (Olga Dojo) UK
Happy 60th Birthday, Mr. Pillay!! I am so sorry that I won't be together with you as a family member of SKISA on this special occasion, because of my Karate obligations.
What an accomplishment to have successfully been in Karate in South Africa and the World for your milestone steps. This is surely a tribute to the fine Karate-kas and people you have produced.
However, I believe this achievement is not only from Mr. Pillay's efforts, but it would be not possible without his family's support, especially from his wife, Anita.
Congratulations on a job well done. I wish you continued success for many years come, and look forward to your continued fruitful relationship with SKIF, and the development of Kanazawa Karate in South Africa in the future.
Kind regards, OSS!!!
Manabu Murakami
Chief Instructor, Designated Head of the International Division
Shotokan Karate-Do International Federation
My sincerest best wishes to you Kyoshi Sonny Pillay on the occasion of your 60th birthday and I wish you a long and happy life.
Ela Gandhi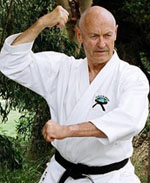 A very HAPPY 60th Birthday to you Kyoshi Sonny Pillay.

And may this special birthday celebration to be held on the 7th August 2011 be a joyous pinnacle to an outstanding karate career spanning 44 years -
And all of this in spite of all the the rocky challenges - the hills and valleys of apartheid.

I wish to thank you and your fine organisation SKISA for inviting me to attend this special event. Writing now from Melbourne, Australia I wish to say that I would love to be present; to celebrate this important milestone with you. However not being able to be there in body; I most certainly will be there with you in spirit.

I am quite sure you will receive both the prestige and joy which you deserve. l have closely watched you over the years serve the SKIF organisation with outstanding distinction since 1978 and i am certain Kanazawa Shihan must feel proud that you lead his federation in South Africa.

I remember attending, together with my wife Judy, the SKIF world championships staged by you and your organisation held in Durban's magnificent ICC almost a decade ago; and compliment you on your energetic hands-on leadership. It was indeed a wonderful experience to meet again with yourself and Kanazawa Shihan. Truly an Unforgettable occasion.



Sonny, it with warmth that I say "Keep up the good work my friend!"

And may God continue to bless you and yours forever.
Stan Schmidt
Founder - S.A. JKA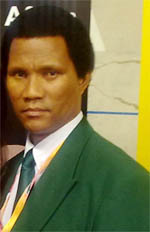 Dear Shihan Sonny Pillay,

Karate South Africa would like to congratulate you on your 60th Birth Day. I would like to take this opportunity congratulate you for on another milestone, being in karate for over 40 years.

Your contribution to karate in general will always be valued. You have taken athletes from the townships and make them national and international champions. I must admit that you have stayed passionate about karate since I have known you from the early seventies.
You have become a role model in South Africa and I am proud to have you as my friend. I am joining all the thousands of students and friends by saying "Domo arigato" for all what you have done for karate.
You are a very great ambassador for South Africa at home soil and abroad. I hope that you will continue to stay friendly, humbled and disciplined.
Your friend always

SHIHAN ELIAS JACOBS- 7th Dan
General Secretary - Karate South Africa
Secretary General - Zone 6 Karate Union
Dear Sonny Thank you for your 60th Birthday Party invite.
I pray that its going to be a very fabulous 60th Birthday Party-YOU DESERVE IT- GOOD LUCK AND GOD BLESS- and I trust that your heart and soul will always be with the community, which you have shown and given sterling leadership to.
Wishing you A VERY HAPPY 60th BIRTHDAY.
Kind Regards
Sunny/ Urmilla Singh
ANC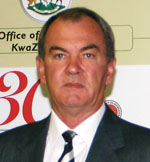 Kyoshi Sonny Pillay will always be remembered as a true and fearless legend in South African karate
His large footprints will leave a legacy of fair play and justice and his uncompromising attitude and fighting spirit against adversity.
The karate fraternity records their appreciation of this karate giant Kyoshi Pillay for his remarkable social responsibility projects such as "taking karate to the township children "
SKIF Grandmaster Kanazawa's world federation and indeed SKISA the South African branch of SKIF are fortunate to have a man with the calibre of Kyoshi Pillay at the helm.
Have a wonderful day and be assured I shall be with you in spirit on this your grand milestone.
Claude Johnson
President
Shorin-Ryu Shorinkan Karate
South Africa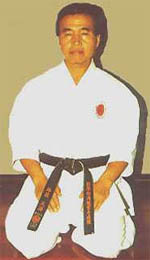 Dear Kyoshi
Shihan Miura and the SKI-ITALIAN federation gives the best wishes to Kyoshi Sonny Pillay on his 60th birthday.
May your birthday be blessed by the Good Lord. Best compliments for the party
Kind Regards
Oss!!
SKI Italy Federation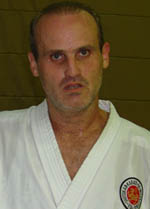 Dearest Kyoshi Sonny you have reached another milestone in your life and karate career. I would give anything to have had the opportunity to grace this momentous occasion!!!
I remember how you welcomed me with open arms to SKISA during the apartheid regime! You made me feel part of the SKISA family right away! Even though I was a white South-African
I have fond memories of our board meetings at the Blue Waters hotel in Durban and off course our nationals at University of Westville and our dinners and your hospitality at your home, eating traditional Indian food.
I was equally amazed at You Kyoshi, they way you moved on the tatami your speed and flexibility and knowledge of karate-do was second to none! Its been 20 years I left my SKISA family for SKIF USA, I still too this day proudly wear my SKISA badge on my uniform.
Kyoshi I want to thank you for what you did for me! I would not have been where I am today without you and the enormous job you have done in promoting SKIF not only in SA but, abroad as well.
You are one of the true pioneers of South African karate! I salute you Kyoshi and may you have many more! to come
My warm regards to my SKISA family and once again HAPPY BIRTHDAY!!! Oss!
Sensei Paul Danos
Godan SKIF USA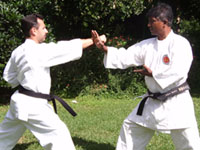 In the mist of the 8th SKIF World Cup in 2003, I had the privilege of meeting Kyoshi Sonny Pillay. From there he brought me into the Shotokan Kanazawa's karate world and under his instruction I had achieved the level of sandan. Barely knowing me but using his wisdom as a karate master he gave me tuition in karate, experienced advises in life, support in difficult times and more over an unconditional friendship. I am one of many examples of the input of Kyoshi Sonny Pillay in the lives of many people; South Africans and from abroad. I have only one regret about my relationship with sensei Pillay, not having known of him earlier in my life.
For all your sacrifice during hard times, for all the good that you had done to many in this world; through more than 40 years of karate teaching. I salute you osu!! , and from the deepest of my soul: GRACIAS MAESTRO. In this pinnacle of your career I wish you a blessed 60th birthday and many more to celebrate together in the path that I am honoured to go with you, that of Karate-Do. FELICIDADES!
Dr. Juan Lista Garcia
Cuban Karateka
Hi Kyoshi,
Thank you for the invite, it looks great and I'm sure it will be a moment to remember.
I wish you Kyoshi all the best on your 60th Birthday and hope the years ahead for you will be as influential as the years that have passed.
A BIG OSS !! from SAJKA HERMANUS.
Domo Arigato
Sensei Ronnie Knott
Hermanus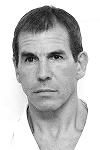 I write this wearing 2 caps:
The first is to Kyoshi Sonny Pillay – a legend in the annals of South African history.
The second is to my pal Sonny.


Dear Kyoshi Sonny Pillay
It is a privilege to be associated with you, share the values of true karate-do and have you as a colleague.
I respect your technical knowledge, your technique, your teaching ability, your leadership qualities and your understanding of budo karate-do.
You have contributed to bringing karate to the underprivileged that few can match. You were and still are a tireless fighter in this regard.
I can go on ad infinitum. Just know you have my respect as a karate master.
Malcolm Dorfman
Chief Instructor: Karatenomichi (KWF) South Africa
Asst. Chief Instructor: Karatenomichi World Federation
Africa Continental Director: World Shotokan Karate-do Association
Hi Sonny
You've reached the big 60. Queen Elizabeth on receiving congratulations on reaching 80 said that this was not a reason to be congratulated. One only has to only live that long. What is important is what you have done in those 80 years.
I feel the same about your 60 years. I wish you a happy birthday, and many more so that you can continue your worthwhile life, continue to be my pal for many years to come and congratulate you on what you have done and achieved in those 60 years.
With heartfelt wishes
Malcolm
It is with respect and honour that I send this message from myself Peter Brandon and Africa Gojukai
Kyoshi Shihan Pillay, you have been a leader in the karate community over the past decades a loyal student of one of the greatest karate ka that ever lived Kanazawa Sensei.
It has been tremendously difficult taking in consideration the political injustice in our country to fight on survive and be victorious in the end.
There are only a few in South Africa that can really claim this and you walk tall among these warriors that fought for freedom so our youth can enjoy a better life in a country of freedom and democracy.
I have witnessed the growth of SKISA and the outstanding standard of the members this is the fruit of your passion and absolute commitment to karate and the community.
Gogen Yamaguchi Kiasho our founder had a very close relationship with Kanazawa Kancho (founder of SKIF) and that relationships has forged close ties globally between SKIF and Gojukai
Sonny my friend enjoy this milestone you have earned the right as one of the karate greats in our country
I am sure that on Monday you will be back in the dojo with a new born spirit to take on the next decade
Kind Regards
Peter Brandon
Headmaster of All Africa Gojukai Federation
Chairman of the National Coaching Commission of Karate South Africa
Dear Sonny
Heartiest congrats on your 60th birthday.
God bless you abundantly with love, care, good health and happiness.
We, the PILLAY FAMILY are truly PROUD of your achievements and the positive contributions you have
made and continue to make to society far and wide.
We acknowledge, appreciate and are sincerely grateful for your sterling work.
You are truly an ambassador to the famous saying that one should 'WALK THE TALK'.
You have changed lives for the better
You have uplifted the spirit of communities
You have instilled discipline and a sense of purpose and pride in the lives of those who were in your charge.
Thank You, Sonny, we salute you .
The qualities you possess are a rare find.
Our sincere apologies that we are not able to share this day with you
Nonetheless you should not only enjoy every moment of this day
but enjoy every day of your life.
GOD BLESS YOU AND YOUR FAMILY

From
DENNY AND VICKY PILLAY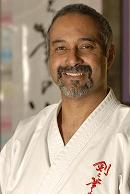 Dear Kyoshi Sonny Pillay,

It gives me great pleasure to write this message for Kyoshi Sonny Pillay, I also take this opportunity to firstly congratulate Kyoshi Sonny on this occasion of he's sixtieth birthday, may you enjoy many more happy returns of this day.

Kyoshi Sonny and I go back many years, we've been comrades in arms so to speak against odds that have destroyed many good man's dreams. We both began studying Karate in the sixties; please indulge me a little;


Back in those days Karate was banned for people of colour. Nevertheless that never stopped us, we trained clandestinely, and boy did we train! I guess, what is forbidden, is always more exciting, and the desire to pursue it becomes greater. Our love for this art was such that we sought out the best Masters and left home to pursue our studies in this amazing art we call Karate-do. That's where it all began. Now over forty years later all that's left to say to is that we applaud you, Kyoshi Sonny Pillay for your vast achievements and many accolades that you have piled up over the years. What comes to mind is a Samurai saying, which sums up your personality;

'Katte kabutoh oh, oh shime yo'

'The battle is over; now tie your helmet chords'

You have this great capacity to just finish one task, and you are straight onto the next. Where do you get the energy from? Let us into your secret! Your work in your community and the broader South African community has been duly noted. We are proud of your achievements and pray for your continued good health. A job well done but by no means finished. May you continue your good work in making a difference to our fellow South Africans.

I sincerely regret that I cannot attend your birthday celebrations, and the SKISA International Team Challenge. On behalf of my family and The Ken to Fude no Ryu Kenshu-kai Karate International, I once again congratulate you. I wish you and SKISA continued success. Please know that you always have our blessing and support!

OSU!

Hanshi Solly Said
It is hard to believe that Kyoshi Sonny has hit his Golden Years.

He has been a critical player in shaping the non-racial sports, and especially the martial arts, landscape of our country over the decades.
When karate was banned as a sport for persons of colour, Kyoshi Sonny Pillay defied the Apartheid system and pursued his ardent desire to be adept at karate.
He travelled to Japan to actualise his dreams and excelled in karate in the leading karate nation at the time, cocking a snoop at those who tried to prevent him from involvement in the sport, and becoming one of its most avid proponents, bringing numerous events to our country and taking hundreds of young persons abroad on training camps in pursuit of success
Despite being fierce in training and in competition, he has always been self-effacing, considerate and tolerant.

Having witnessed the boundless energy that he evinced in these and other ventures, it is unlikely that he will sail quietly into the sunset.
Here's to a further chapter in the committed life of a leader in his field, from whom we expect more contributions in the next few active decades of his life.

Welcome to the club, my brother!


Saths Cooper, PhD
President: 30th International Congress of Psychology
Oss Kyoshi we would like to thank you for inviting us to join you and your family on your joyous occasion.
It humbles us to be associated with a man of your calibre.
A person who puts others before himself.
We were truly touched when you honoured our fellow sports heroes (unsung) ,the ones that were forgotten by many and remembered by few like yourself.
For that we salute you.
Keep up the good work (WE ARE PROUD OF YOU).
Seelan, Baby, Sarsha and Lushailen Pillay.
Members of the Sunford Karate Club (phoenix)
To Kyoshi Sonny Pillay
Nihon Goju Ryu Karate-do Ku Yu-Kai International, South Africa, apologizes for not able to attend your 60TH Birthday Celebration and SKISA Team Challenge, but in our spirit we were with you and we wishes you a Blessed Happy Belated Birthday.
Yours in Karate-do
Shihan Humphrey Skosana
President & Chief Instructor
NGKKI-S.A
Kyoshi
I want to wish you all the very best for your birthday.
We are very proud of everything that you have achieved and especially people with disabilities look up to you as a leader.
Thank you for everything that you do for people that are not as agile and fortunate.
I have tremendous respect for you Kyoshi
Ari Seirlis
National Director
QuadPara Association of South Africa (QASA)
Morning Kyoshi

That was a great feedback from Dr Reddy and I ditto everything that was said. Yes, you have made a difference in many lives, Sharanya's and mine included. You were the one who layed down the foundation for Sharanya, and look at what she has achieved today. This of course, is with your persuation and guidance right from the start. We are very proud of our organization and very proud of you and Sensei Brando.

I hope you had a great day on Monday. As for the function on Sunday, it was brilliant - as usual, you out do every function. A great man deserves such a celebration. I personally want to thank you for inviting me to celebrate your birthday with you.

Once again, I thank you and SKISA for everything and for making a difference in Shay's life. We are proud to be part of the SKISA family.


Rajie Naidoo
Oss Kyoshi,
You are God's masterpiece,
Created in His image and by
His divine design.
He said, " Faith,"
and gave You the strength
to move mountains.
He said, " Hope,"
and shaped the desires
In Your heart.
He said, " Love,"
And made You the amazing
person You are!
With lots of love for your 60th birthday from
Shohana, Nicoo, Aston and Urick Naidoo
Hi Kyoshi,
your 60th birthday was great stuff, and wow, what a show as always.
You have never failed to impress me.
Everyone needs a mentor to achieve there little goals which in the end amounts to a lot .
You have always been part of mine.
No one can walk the walk and talk the talk as you have done.
Your success is legendary..
Oss' wishing u greatness forever!
Kruben Pillay Chairman Far West KSA Gauteng
Hello Kyoshi Sonny,

I wish you all the best to your 60 birthday and the years you stay healthy and the way of Karate - Do your students to continue by means of a model, like you've done the last few decades.

I would like to come with my son Noel to congratulate you personally, but unfortunately I have to cancel for work reasons.

I wish you and your family a grand birthday celebration and all the best. I send you many greetings from Germany.


Klaus sensei
SKISA Assoc Member
Osu Kyoshi

Please allow the SKISA family in the Western Cape to offer our late but heartfelt congratulations on attaining that special milestone that is your 60th anniversary of the day of your birth.

Plse rest assured that we are flying the SKISA flag in the Western Cape on yur birthday the good news is You have students in the Western Cape who have attained honours here, but I shall forward that info to you at a later date.

We are all proud of your and sensei Brando's achievements and follow the news that you so graciously forward to me, closely.

May the Almighty bless and keep you for another 60 years.

Keep well and God bless

Clive Eksteen
SKISA
Western Province
Thank you so much Kyoshi for a spectacular 60th birthday
It has to be the Birthday of the century , really
It seemed the time on Sunday on sunday was not enough as the entire evening was filled with a true family celebration
i am especially proud to be a part of the Skisa Family
Warm Regards,
Vino Pillay
Tournament commissioner SKISA
Good morning, Kyoshi
On behalf of the A.M.Moolla Spes Nova School family, my family and myself I would like to wish you a blessed 60th birthday. May our Divine Master grant you His richest and choicest blessings. May you and your beautiful family always have excellent health, wealth and prosperity.
In wishing you a Happy Birthday, I would also like to congratulate you on your indomitable spirit, visionary leadership, astute business acumen, wise counsel to the karatekas, sharp wit, altruistic disposition, profound knowledge and skills, and insightful decision making. These are just some of the positive qualities that we have come to know through our relationship with you.
I would also like to congratulate and thank you for being the first person in KZN and in South Africa, in our humble opinion, and among the first in the World to teach karate to the physically challenged learners. To experience the great strides that they have made personally in terms of their physical development, discipline and academic achievement as a result of karate is indeed heart warming. Thank you, Kyoshi. Spes Nova in Latin means new hope. Kyoshi, you definitely are the NEW HOPE for today's children. Your magnanimity bear testimony to your thought, word and deed.
May GOD shelter you in the palm of His hand and may you always have infinite love and happiness.
Best wishes
Anandh Appanna
Principal
A.M.Moolla Spes Nova School
Dear Kyoshi Sonny
Many thanks for a wonderful function on Sunday night.
The tributes to you were befitting of a man of your stature and i join everyone in wishing you everything of the best for the future.
Best wishes to you and your loving family.
Prof Dasarath Chetty
President GOPIO (Global Organisation of People of Indian Origin)
Aum Sai Ram!
Pray all is well! for your milestone occasion.
We wish you a fantastic event today as well as a very successful and happy birthday celebration.
You will continue to inspire us and our readers as we detail your amazing history and life story.
Please do pass on our warm regards to all at SKISA, and your family too!
Kind regards,
Dr. Terrence Omdutt Kommal MBChB (Pret), MD (AM), BASM, Dip. Inf. Dis. (US ), Dip Dis Plan (US), DMS (Man.Dev), SAC Dip.H (UK), CES (Wits), CML (UNISA+UP) Cert Intel. Property (WIPO, Geneva), MRSSAf
CEO
SUTRA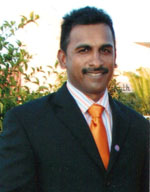 Great leaders are not born. They acquire greatness with total commitment to their purpose. Without this quality it is difficult to write a successful story. It is with pride that I accept this opportunity to reflect on the dedication and commitment of my Teacher, "Mr Karate", Kyoshi Sonny Pillay. A dynamic leader, who over the years has cultivated the finest qualities of Leadership with diligence and persistence. His passion and contribution to the development of the Art of Karate has been truly remarkable. He is a visionary & pioneer for introducing Shotokan Karate "THE KANAZAWA WAY" in South Africa for over 3 decades. His primary focus has always been the under-privileged communities.
The most precious gift a person could give is not one of material wealth. I believe 'It is their time'. I feel that time is the world's most valuable resource for any person. Yes, that limited asset that everyone has in one lifetime. I am privileged for the 32 years the TIME that Kyoshi Sonny Pillay has given me which afforded me the opportunity to be part of his life through the art of Karate. This experience has been an invaluable influence and priceless gift in my life. Through Karate, we have shared many special moments together. Practice makes perfect, right? Or to extend the cliché, Perfect practice with a GREAT Teacher makes perfect. Trying to learn without an instructor is like writing a book by copying the words of others. A Great instructor does not need to be a World Champion, but he does need to know the intricate information of the Art and the insight to teach the finer points.
A great teacher is also one that leads by example. Kyoshi Sonny Pillay has stood testimony to this philosophy. He is a role model for our youth as he has never placed limitations like age to his level of dedication to karate.
Kyoshi is my Instructor, my Coach, my mentor and my role model. He has inspired me and many students to go beyond the instructor's limitations. With Kyoshi, there are no short cuts. A student who stops a few steps short, may not be losers, but they may never be called Winners. When you have spent as much time like I have with Kyoshi and his correct Karate teaching, you will understand that Karate helps you to improve your visual concentration, helps to improve your ability in decision making and will help you to be able to be composed under pressure. His vibrant personality affords him the ability to be cheerful and spontaneous. I'm sure you will all agree that he is a charmer, full of energy and a real person of action.
When he gets onto the dance floor later, he might tell you that he is not 60, he is 42 with 18 years of experience.
His confidence, patience, true compassion to his students and dedication to excellence, are but a few qualities that Kyoshi Sonny Pillay possesses. All these characteristics made him a symbol in my Life. He is a living legend. He also possesses a deep knowledge of Karate and he is able to simplify and individualize his Karate information and skills more easily because he is a Master at this.
Well Kyoshi, your sixties signals the beginning of the Golden age in health and fitness terms. Just as the mind grows wiser and more knowledgeable with age, so too do the muscles, thanks to a phenomenon called Muscle Memory. Essentially Muscle memory is the result of repeated exercise over time, leading to the establishment of deep neural pathways in the brain until the exercise becomes unconscious. In this way, the activity becomes second nature. And because it's a physical part of your brain, it will never go away. In other words, due to all your hard training and conditioning early on in your life, you can still train well into your golden age.
On behalf of all the Instructors and your students, I would like to thank you for the positive influence and the life skill that you have shared with us. I personally can say that you have molded my life around karate, and you are an aspiration to us all.
I would like to leave with this quote "A man who has attained mastery of an art reveals it in his every action."

Happy Birthday Kyoshi and God Bless!!!
Sensei Trevor